SilverShield – the Sustainable Evolution of EnviroFoil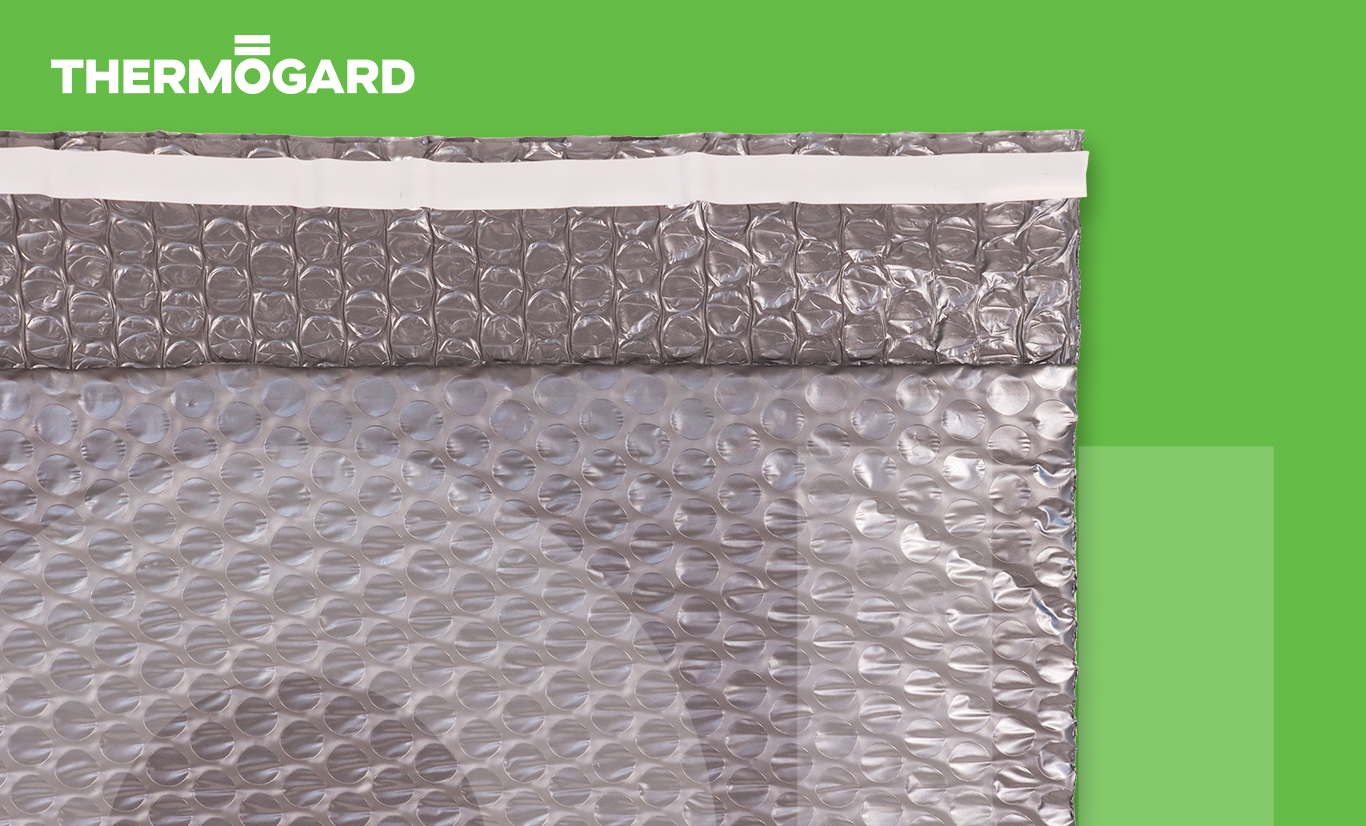 In today's world, sustainability has become a crucial aspect of every industry. With increasing environmental concerns and stricter government regulations, it is essential for businesses to consider the sustainability of their product packaging. Recognizing this need, Thermogard are proud to introduce our evolution of EnviroFoil to better meet your sustainability requirements – SilverShield, a recycled content foil insulating bag. Combining superior insulation performance, adherence to new recycling regulations, and customizable protection levels, SilverShield is the future of the foil pouch.
High-Performing Insulator
When it comes to cool chain shipping, maintaining the desired temperature is of utmost importance. SilverShield provides the same exceptional, consistent performance EnviroFoil is known for, ensuring the condition of your product is not compromised with increased sustainability. Alike to Envirofoil, SilverShield's recycled content foil, effectively reflects heat and minimizes temperature fluctuations. Whether you're shipping pharmaceuticals, fresh produce, or any other temperature-sensitive products, you can trust SilverShield to maintain the optimal conditions, preserving the quality and integrity of your goods.
Enhanced Sustainability Adheres to Recycling Regulations
In an era where environmental consciousness is at its peak, adhering to recycling regulations is crucial for any business. SilverShield was engineered to meet new recycling standards plastic recycling companies will be enforcing over the coming years. Not only utilizing recycled content in the material composition, SilverShield will meet future government requirements on recyclable plastic all around the world.
SilverShield is made from recycled foil content, reducing the demand for virgin materials and decreasing the overall carbon footprint. By opting for SilverShield, you will be contributing to a more sustainable future by supporting the recycling industry and reducing the environmental impact of your business operations.
Customizable Thermal Performance
We understand that different require varying levels of protection during transit. That's why SilverShield has the ability to be optimized to meet your unique requirements. Our product is available in two variants: ultra-thin and bubble. The ultra-thin option is perfect for shipments that require a more space-efficient and lightweight solution while maintaining solid thermal performance. It provides a sleek, minimalistic design that optimizes storage and reduces shipping costs. On the other hand, if you need an extra layer of protection, bubble is the ideal choice. This option provides enhanced cushioning for your highly sensitive product and gives you the added performance in the 'airgap' the bubble provides. This way, you can confidently ship fragile or delicate items, ensuring they arrive in perfect condition.
Conclusion
With SilverShield, we have harnessed the outstanding features of the customer favorite, EnviroFoil, and redesigned it to align to the future of plastic recycling. By combining high-performing insulation capabilities, future recycling regulations, and customizable protection levels, SilverShield not only meets the needs of your business but also provides for your environmental goals. By choosing SilverShield, you prioritize both the protection of your products and the well-being of our planet.
Learn more here – SilverShield Flyer.
If SilverShield sounds like the solution for your business's growing sustainability needs – get in touch!