Recycling Soft Plastics on a Commercial Level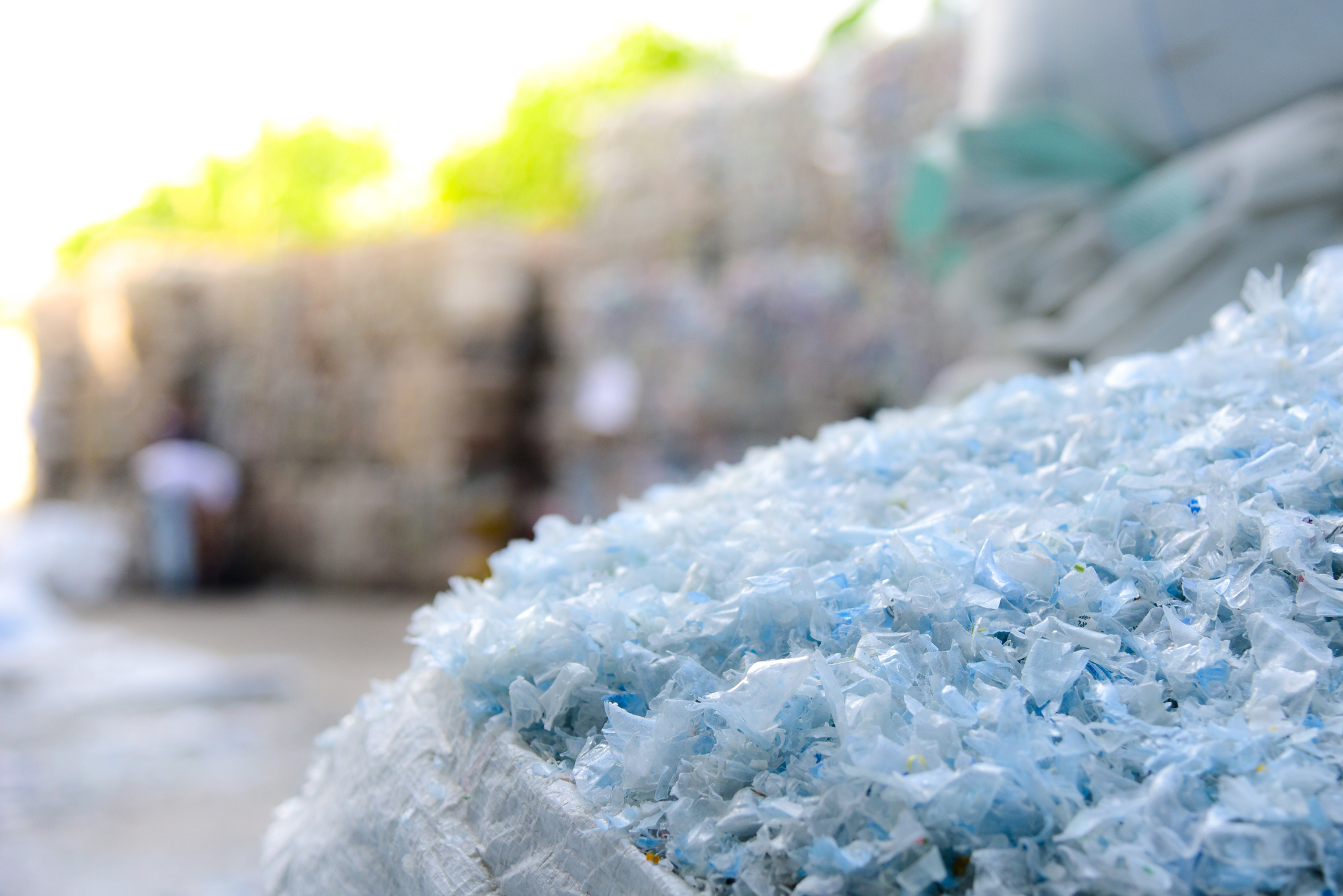 On a business level, it is crucial to understand how to recycle your packaging material, to ensure you are minimising the impact your operation has on the environment. Soft Plastics are a staple in the packaging industry, as it is lightweight, easy to store and durable, therefore serving as an ideal packaging material across multiple industries. However, if not recycled properly, soft plastics can be harmful to the environment and take 10-20 years to fully decompose.
At a consumer level, despite not being kerbside recyclable, disposing of small amounts of soft plastics material is relatively easy, as local governments setup soft plastic collection bins and drop off locations (find more information here). However, on a larger scale, with a business that is using soft plastics daily, this small-scale disposal is not feasible.
In this blog, we aim to educate and outline the current options available for larger businesses, as there is a lack of resources regarding where commercial scale disposal of soft plastics can be conducted. Thankfully, with the popularity of soft plastics growing, so is the number of large-scale recycling companies and facilities to process and recycling this material, products from plastic bags to bubble wrap and pallet wrap to pallet tops. Below are a few companies that are making disposing of large amounts of soft plastics easy.
Soft Plastics Recycling Companies – United States*
Please note that our US Gel Ice Packs Soft Plastics Film is a number 7 plastic, and should be recycled at appropriate depot near you.
Re-Source Recycling is a company based in North America, and work to minimise the large number of plastics going to landfill from commercial business, with one of those plastics being included is LDPE plastics. Having worked with industry giants such as Coca-Cola and having operated for over 20 years, you can be assured that they are using some of the best recycling processes to recycle your soft plastics waste.
Triumvirate partners with American and Canadian companies to streamline their waste management, and to ensure difficult to recycle materials like soft plastics are kept out of landfill. Triumvirate remove, transport and dispose of your LDPE waste, so your waste is given a new life, and can be repurposed by their subsidiary that creates recycled plastic lumber.
Commercial Plastics Recycling Inc
CPR buy, process, and sell multiple types of plastics such as PET, HDPE and LDPE. Having had experience with both small and large corporations in managing their soft plastics recycling programs, CPR is well equipped to aid you in your commercial waste management and will arrange pick ups from your site.
Combined Resources Recycling services businesses that have soft plastics waste in Chicago and Addison, Illinois, as well as providing soft plastic disposal services nationwide with their recycling centres. Combined Resources Recycling will assess your needs, establish a commercial recycling program and take into consideration your unique needs and circumstances when achieving this.
Soft Plastics Recycling Companies – Australia
Wanless are dedicated to recycling soft plastics, and take any plastics collected to a local recycling facility to sort, clean and shred this LDPE to be reused as new materials. Wanless supplies one or multiple solutions – such as 1100lt bins, balers and baler bags at your business for your soft plastics collection and allow flexibles collection of waste LDPE.
Veolia offers collection, transfer and disposal services for soft plastics material as well as provide a site waste assessment to advise you on the best value equipment and collection schedules for your business. Operating across Australia and New Zealand, this company can truly help you manage your commercial waste.
Suez Recycling offers a bin collection service and waste management services for soft plastics recycling across Australia and New Zealand. With more that 100 site and facilities, Suez has the capacity to responsibly recycle your soft plastics, and offers best practice environmental solutions in doing so.
Drawing expertise from 40 years of operation, and three generation in the recycling industry, GT Recycling is a provider of environmentally sustainable recycling solutions for small and large businesses. GT Recycling services clients in Geelong, Melbourne and regional Victoria, and can regularly service your business waste collection with customised bins and their own fleet of vehicles, dependant on agreed minimum volumes of waste.
Soft Plastics Recycling Companies – New Zealand
Astron run a large-scale plastic waste collection service across Australasia. The process is tailored to suit each individual client and to accommodate their volume of waste. Collections can be organised daily, weekly or as required. Collection stillages are also available for clients.
Smart environmental offers a number of different commercial recycling services, including Materials Recovery Facility (MRF). They're also happy to go and visit your place of work or business to assess your situation and recommend a suitable recycling programme for you.
Waste management offers plastic film recycling services for businesses. They offer bin solutions and regular collections to help you store and secure all of your soft plastics for recycling such as bubble wrap, and pallet wrap. They will also organise a regular collection schedule tailored to your business or workplace so that all your plastic can be safely recycled, to go into new packaging or consumer products. The only thing you need to do is make sure all plastic is clean and free of any contaminants like food spills or chemicals.
Reclaim offer a number of recycling services for businesses which includes the collection and recycling of plastic film. Using correct sorting procedures, Reclaim can assure businesses that their waste is converted into new end-products.
If you have any questions about Soft Plastics recycling or want to know more about how Thermogard products can be recycled, please contact us!
If you have any questions about Soft Plastics recycling or want to know more about how Thermogard products can be recycled, contact us.