How to Dispose of or Reuse Your Wool Liners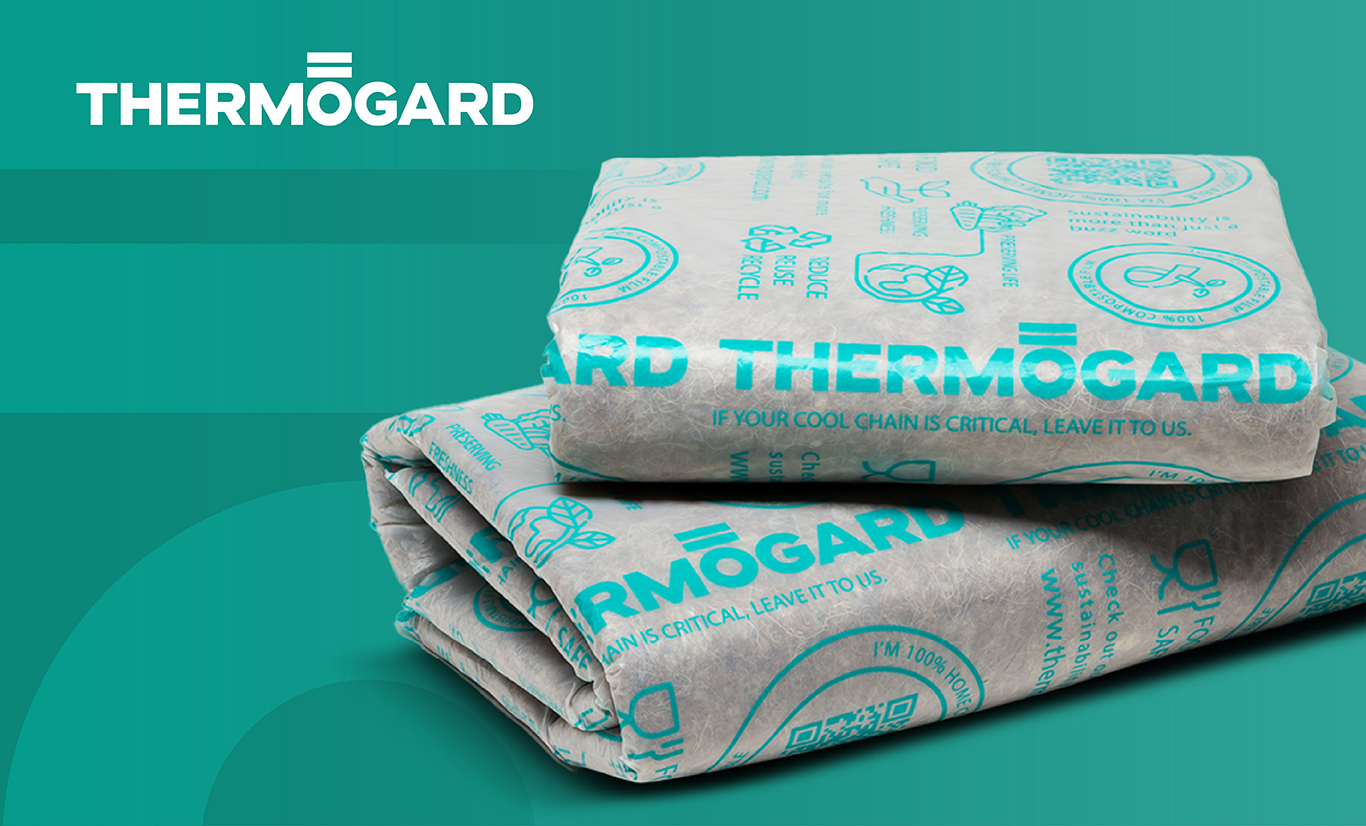 As a naturally occurring renewable material, and reutilizing a waste product of the wool industry, the Wool Liner truly is a sustainable option in any cool-chain pack-out. Wool, although hugely beneficial for those in the cool-chain industry pursuing performance and sustainability, can be confusing to receive as a consumer.
Wrapped in either an compostable or soft plastics film, Wool has a simply and environmentally friendly disposal process, but one that may not be widely known, as not everyone is aware of the biodegradable nature of wool products. Thermogard knows how important education is in the correct disposal of our Wool Liner packaging, to ensure it's environmental impact is kept at a minimum, so please see below information for disposing of this product yourself or to pass onto your customers.
Safe & Sustainable Disposal of Thermogard Wool Liners
To ensure our Wool Liners are disposed as they are meant to be and in the most environmentally way possible, please see below steps on how to successfully dispose of your Wool Liner.
Note: Your Wool Liner can go to the landfill (stripped of film if encased in soft plastics film, or whole unit if wrapped in compostable film) and it will still biodegrade here if necessary.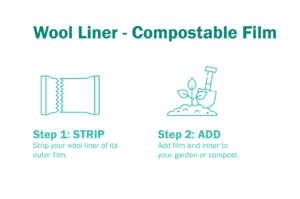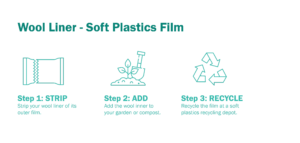 If you want to extend your Wool Liners life even further, here is some alternative uses to disposing of your Wool.

If you have any more questions about how to dispose of your Wool Liners, please do not hesitate to get in touch!
Download our Wool Liner Disposal Flyer here..