Cool Chain 101 – What You Need to Know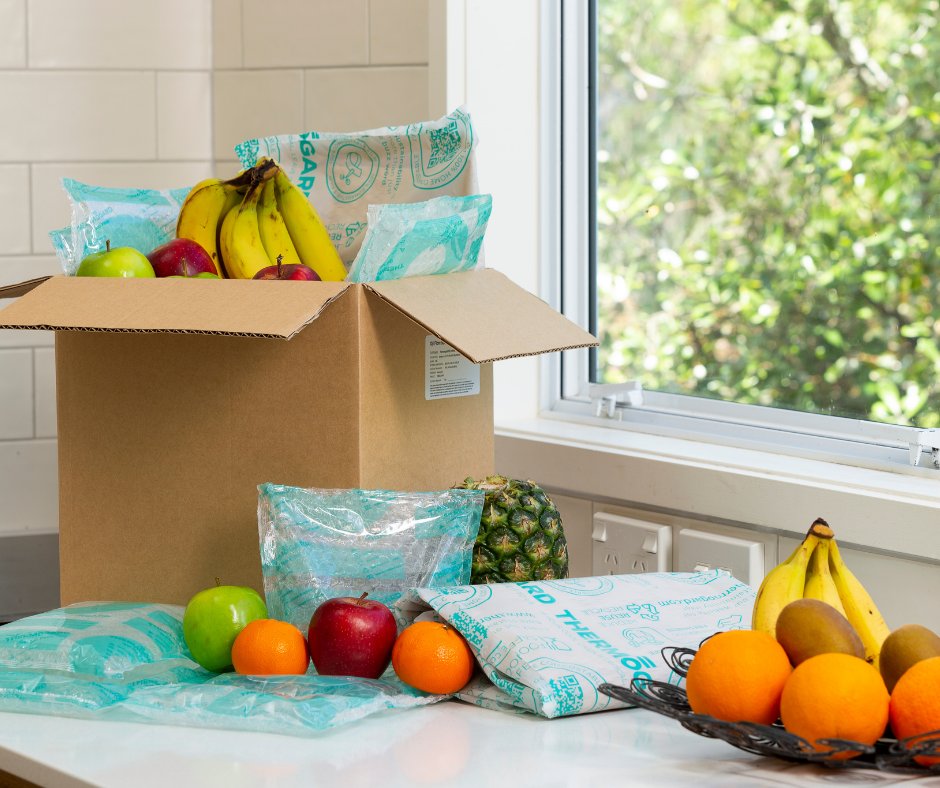 With the ever-increasing demand for convenience and a huge shift in dining and buying habits, the home delivery market offers a massive revenue stream to entrepreneurs and established business owners alike.
Businesses are quickly reinventing their processes to seize the opportunity that home delivery presents and to ensure their business survives the operational challenges that come with Covid restrictions and lockdowns. Home delivery is the way to future proof your business and ensure you evolve with the ever-changing market demands. However, starting a home delivery service is no easy feat!
Many are overwhelmed by the extent of logistics, paperwork and testing required to ensure your product arrives on time, in immaculate, fresh condition and safe to eat. We understand this can be daunting but critical to the livelihood of your business, so we are here to help with the final step of your home delivery process, the cool chain packaging – the hardest yet most important part to get right.
We've made it easy for you with a helpful kit system that can help you understand what you need, depending on your contents, time in transit and necessary temperatures, showing you what you can achieve with Thermogard products.
Your Cool Chain Packaging
What State Will Your Product Be Delivered In?
To begin, you will need to determine the state of your products, whether they need to be chilled or frozen, both, during transit and on arrival. This in turn will determine your temperature required, likely transit time and relevant cool-chain packaging.
Chilled products are typically;
fresh fruits, vegetables and flowers
juices
dairy products – eg cheese, yogurt, chocolate
meal kits
baked goods
Frozen products are typically;
meat products
precooked meals
icecream
Carton
Thermogard now carries a standard range of boxes in both small (330 x 260 x 240mm), medium (430 x 310 x 240mm) and large (530 x 330 x 240mm) sizes. Choose a carton size that fits your requirements, this should have enough room to fit your product and the coolants you will add.
Insulation Material
The role of an insulation material is to seal and insulate the box contents as a whole and ensure the warm convection conversion process is slowed, giving the gel ice packs time to work in the transfer of cold energy during transit. For companies starting out in home delivery, Envirofoil liners are a cost-effective option with a solid thermal performance, and for those reasons is a popular choice. Thermogard stocks a range of standard sizes of Envirofoil to match the standard range of cartons. Additionally, Thermogard offers a variety of Wool Liners, an 100% biodegradable solution, that matches the performance of other alternatives.
Gel Packs
Thermogard has a wide range of gel ice packs in a variety of different configurations. The size, variation, and number of ice packs you use will depend on the transit time you require. The larger the thermal mass of the ice pack, the slower the thaw time, so we recommend larger ice packs (more ice) for longer transit times. When shipping frozen product, you will require less gel ice packs due to frozen product having its own thermal mass, however when shipping chilled product you will require more gel ice packs to achieve the same thermal results.
To find out more about freezing down gel ice packs refer to our blog on how to do this.
Thermogard Standard Kits
To make your job easy and efficient, we have recommended cold chain packaging kits below, that utilises our Standard Range Envirofoil pouches, Wool liners & cartons, for both chilled and frozen product! We have also provided an indication of the thermal performance of these pack outs*. Order these off our shop or contact our team for more information!
* Please note that these temperatures and times are based on our own testing, in our in-house lab, yet your testing results may vary greatly due to external ambient temperatures, type, state of and amount of product you're shipping. We've done our best to make this as informative as possible, but if you have further concerns, discuss the specifics with our team.
Envirofoil Standard Kits





Wool Standard Kits