Case Study | Angel Delivery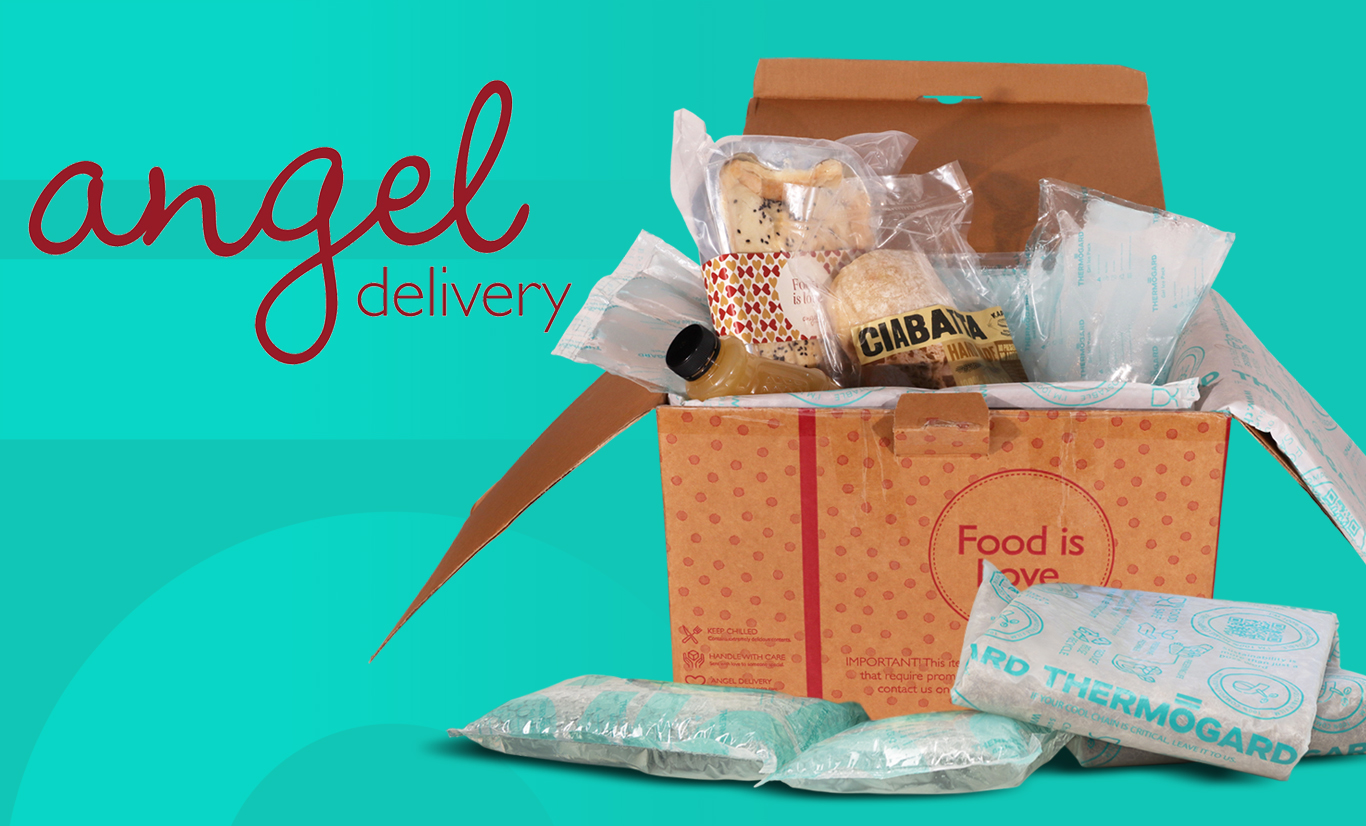 DETAILS
Client – Angel Delivery
Location – Wellington, New Zealand.
Product – Full solution – Shippers, Wool Liners, Gel Ice Packs.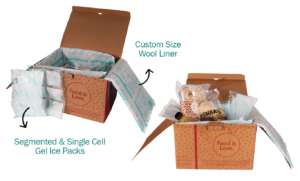 CLIENT BACKGROUND
Angel Delivery began as a small business to help support new mums with pre-made meals, but soon became a hit, with customers purchasing hampers for a range of occasions. Angel Delivery now booming, has specialised care packages for all of life's circumstances, from those busy with a new baby, to those having lost a loved one; they deliver hundreds of these care packages across New Zealand weekly.
CLIENT NEED
Angel Delivery first contacted Thermogard as they were looking to condense their packaging to a single source of supply. Angel Delivery wanted a supplier they could trust and who would understand the importance of cold chain packaging in their business, because without packaging that delivered results Angel Delivery would not be able to operate.
Angel Delivery were fascinated by the Thermogard methodology, Listen, Design, Deliver and the possibilities it presented. When working through the process, Thermogard uncovered pain points all the way through their supply chain; a big one being they had limited space available to hold large quantities of supply.
THERMOGARD SOLUTION
Thermogard designed, tested and validated a 100% compostable wool liner insulation for Angel Delivery. However, this solution solved more pain points than just sustainability. Thermogard addressed their limited storage space by stocking bulk product in our warehouse and shipping smaller quantities as needed, Thermogard were also able to reduce the spec of the insulation but maintain thermal performance by adjusting the coolant and carrying out rigorous testing.
When COVID effected supply chains all over the world, Thermogard was able to overcome any potential supply issues by maintaining regular communication and keeping expectations clear. This open and regular communication built trust so when Angel Delivery had supply issues on their cartons, Thermogard was called on to help; supplying an interim solution until they were able to secure stock.
END RESULT
What was initially a simple interaction asking for pricing, has grown into a strong supplier-client relationship built on a foundation of honesty, trust, and accountability. Angel Delivery know that when they call, we answer; it's the service that makes all the difference.
"We all feel we have struck gold working alongside you all, we feel absolutely blessed to have such a great relationship with you and it makes ordering and receiving items such a pleasure. You and the team have played a huge part in us getting our hampers going out with strong boxes, perfectly made and packaged wool liners and last but not least wonderfully made gel ice pack."

– Angel Delivery